I decided on trying a new route for my morning walk. My walk is up to 1.5 miles. I usually walk through town, one block off of Main street, which happens to be the street upon which I live. From my house to one block past the Library and back, then around the block is 1.5 miles. Today, I decided to do a walk around a cemetery that is about 3-tenths of a mile from the house.

Omigosh ! .. The first leg nearly killed me. It seemed to be straight uphill.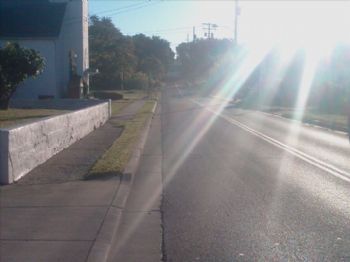 It is nearly at the peak you see in this pic.

But .. I made to the cemetery. Then around was down and up and down and up and then up some more.

This was one of the views. My house is in the clump of trees in the upper left of this pic (which is way downhill from where I was standing.)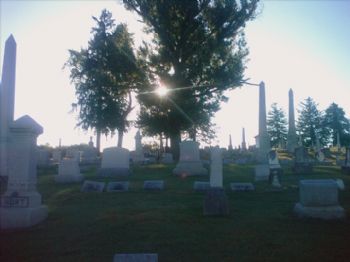 another view inside the cemetery..

This is the view from the bridge between the two halves of the cemetery, which overlooks the road I eventually walked back down to get home.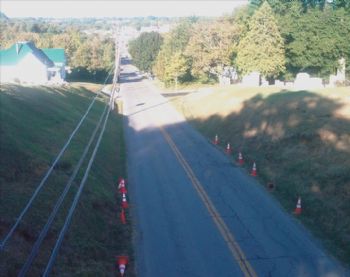 I feel the burn .. or it that just the insanity talking?